Creating a Cohesive Feel with Multiple Flooring Types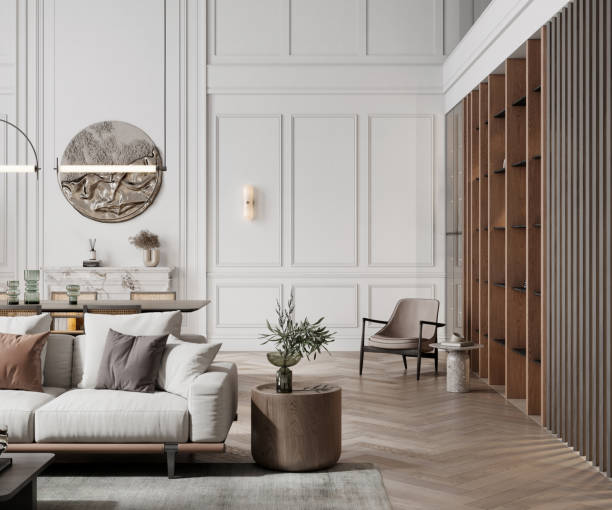 When redoing your home, there are certain basic decorating rules that you should avoid breaking. It doesn't matter if you are going for French Country, Farmhouse, Art Deco, Urban Chic, Boho, or some other vibe to your space, one rule you should definitely keep in mind is cohesion. In other words, make sure all your design choices are going to work together to support and communicate the style you desire.
Flooring, while a bit trickier than picking out appropriate throw pillows, is not exempt from the rule of cohesion. Keep reading to discover some guidelines for making sure your flooring choices are creating a cohesive feel.
Depending on your budget and the layout of your home, you may opt for the simplest and easiest way to ensure a cohesive feel to your home's floors: pick just one! Like agreeing with yourself, selecting a singular flooring that works throughout an entire level of your home simplifies things considerably. While this seems obvious in an open-concept home, a smaller home can feel larger with a uniform floor, because the rooms flow naturally rather than being strictly defined. You can accomplish this look, and avoid "patchwork quilt" floors by installing new flooring or refinishing existing hardwood floors. Either way, a single flooring style through most of your space creates unity and cohesion.
If the idea of committing to a singular flooring type bores you to death, here are some guidelines you can follow to help you mix things up a bit without going over the top.
When planning to transition between different flooring types, make sure that it is logical. If you have hardwood floors and you'd like to tile your kitchen, transition at the kitchen doorway, or near a landmark that communicates "you are now entering the kitchen" rather than ask "why is this tile here?" Using a transition strip that agrees with the flooring styles will help define the space and prevent tripping.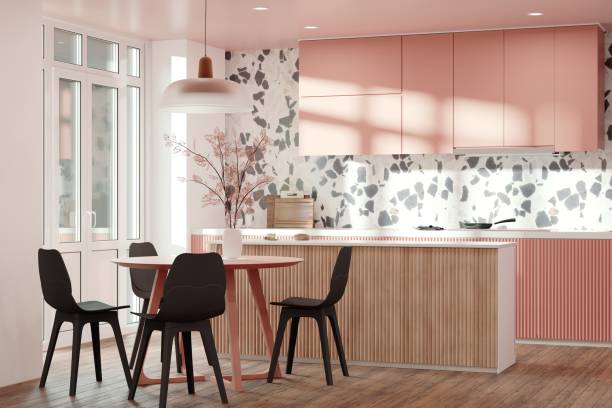 In an open-concept home, change flooring types at natural transitions, such as where the foyer flows into the living space. Aim for flooring that shares the same profile, without a change in height, for a more seamless look.
If high drama is your thing, it's a safe bet that you may be drawn to some bold patterns or colorful palettes. Consider saving those for small spaces like the powder room or laundry. Like that wild friend, who is lots of fun but doesn't get along with everyone, boldness and busyness can ruin cohesion! Keeping the main areas of your home more muted eliminates clashing.
When choosing flooring types, avoid anything that looks too similar. hardwood flooring next to wood-looking tile is like wearing different types of plaid in the same outfit. Can you do it? Sure. But should you…? Definitely not. The same goes for luxury vinyl flooring. Avoid mixing different types, especially in the line of sight. Choose one that you like and use it extensively, because you can! LV tile or plank can be used almost anywhere, from kitchens and bathrooms to foyers and family rooms, and even bedrooms. With a blank canvas, you can allow your decor of choice- and possibly wild powder room- to liven up your living space and define your personal style.
When you are ready to take the plunge into the world of flooring, or if you want to run your thoughts past a professional, reach out to the helpful staff at Price Flooring. They would be happy to help you with advice on design or recommendations on installation, to create your new cohesive decor!